Rental Guadeloupe, rental vacation, cottage Guadeloupe, apartment, stay in Guadeloupe

Ti-Soleil Rentals cottage in Guadeloupe, and vacation stay to Sainte Anne.
Holiday rentals in Sainte-Anne Guadeloupe
Prenez du plaisir, prenez du soleil, prenez des vacances en Guadeloupe...
Book your cottage rental Guadeloupe Ti-Soleil, click here

Have good time in Guadeloupe and happy holidays
Click
the logo
to book
Advise Ti-Soleil to a friend
Between Sainte-Anne and Saint François,
the Gites Guadeloupe Ti-Soleil are located close to all shops and the most beautiful beaches of Guadeloupe for a rental cottage and apartment in Guadeloupe.
Find the locations of
cottages in Guadeloupe Ti-Soleil on :


Ti-Soleil
Experience the joy of living in the Caribbean and the sweetness of the hot winds.
for your stay in Guadeloupe, Contact us
TI-Soleil, vacation rentals in Guadeloupe for a stay otherwise!
Rental cottage Guadeloupe
situated in the residence 'Le Helleux',
between Ste Anne and St François,
It is a rental holiday in Guadeloupe at 300 m from the beach of 'Le Helleux', 3 minutes from the beach of Bois Jolan, 5 min from the beach of the village of Ste Anne and all the amenities.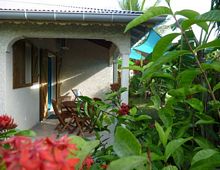 Rental Gite Guadeloupe Ti-Soleil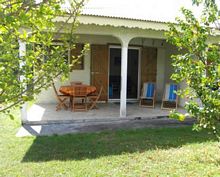 Cottages in Guadeloupe Ti-Soleil facing the trade winds.

The Ti-Soleil cottage is facing the trade winds to ensure freshness and ventilation for your holiday stay in Guadeloupe and under the sun of the island with beautiful waters.
Your vacation rentals in the Caribbean awaits you.

Price of an apartment rental for holidays in Sainte-Anne Guadeloupe :
A partir de 200€ / semaine /2 personnes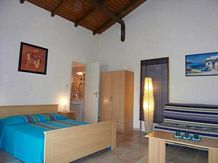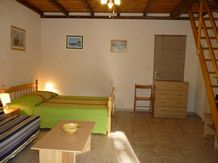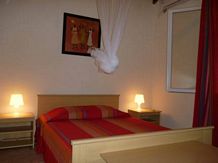 Each holiday Guadeloupe Ti-Soleil apartment is comfortable with
WIFI ADSL, TNT, furnished with kitchen, bathroom with solar hot water,
fully air conditioned.

Cottages for your stay or rental Guadeloupe.
The more of the ti-soleil gites in Guadeloupe.
Pour que vos vacances en Guadeloupe dans les locations Ti-Soleil se déroulent dans les meilleures conditions et that your stay under the sun of Caribbean be bigger than your expectations, Christelle and Bernard are proposing you the following services :

Reception 24 h/24 and 7/7 days

First breakfast offered

Provision of baby equipment (bed, stroller, high chair...)


Loan of an ice box for your picnics

Advice and information on visits

Payment by cash or PayPal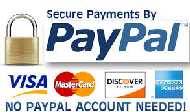 Subscribe one HOLIDAY RENTAL INSURANCE with our partner for the following avangates :
Holiday cancellation, Holiday interruption, Holiday third party insurance cover, Search, offshore and mountain rescue
Discover Guadeloupe

Population of Guadaloupe

History of Guadeloupe

Geography of Guadeloupe

Events in Guadeloupe
Ti-Soleil
Le Helleux
706 rue du Moulin
97180 Sainte Anne
Guadeloupe
Email :
contact@ti-soleil.com
Tél : 0590 28 05 71
Port :
0690 57 62 17
Creole recipe of the day
Fricassee of Ouassous
- 1 kg of Ouassous
- 1 onion, 2 cloves of garlic
- 1 aromatic pepper
- 3 tomatoes
- 1 spoon of tomato puree
- 1 Green lime
- 1 bunch of herbs (thyme, bay leaf, parsley)
- oil, salt, pepper

Do fry low heat and cover the Ouassous in a casserole dish until pink color, and let rest.
In the same saucepan, do fry sliced onion, crushed garlic, diced tomatoes and tomato paste.
Add the Ouassous, 1 glass of water and the bouquet garni. Season with salt and pepper.
Read more...
LOCATION SAINTE ANNE GUADELOUPE, location vacances guadeloupe, location saisonniere guadeloupe, gites, locations gites Guadeloupe, location séjour en guadeloupe, Vacances au soleil
Passer des vacances et un séjour sous le soleil de la Guadeloupe.
You can place order of the meal of arrival for the first night of your stay in Guadeloupe.
It will wait for you regardless of your time of arrival at your holiday under the sun of the Caribbean.
Flying ticket for Guadeloupe, flight for your rental in Guadeloupe
For your stay in Guadeloupe, we advise you to book your flight and your airline tickets passing directly with airlines companies. That is why we invite you to click on each company to do simulations andBook your airline ticket for Guadeloupe.


Enjoy best car rental offers of Guadeloupe with our partners :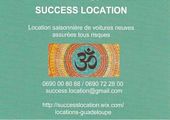 You came to spend holidays in Guadeloupe at Ti-Soleil. Leave a comment about it in ....
Location vacances Guadeloupe. Notre location vacances est référencée sur Antilles Location site de location vacances entre particuliers.
We welcome you in our cottages in Guadeloupe for your vacation in the Caribbean Sun. In apartments equipped with all the comforts for a vacation in Guadeloupe near the sea.
Météo
de
Sainte Anne Guadeloupe
Beside your Gîte rental you have the choice between kitesurfing, surfing, tanning, walks or all at the same time.To know the weather during your holidays in guadeloupe.
Page vue 154259 fois